Heritage Warranty Insurance - Beware
This notice is being posted by Fishing Reel Collector AnglerBob to warn all his internet friends who have visited him over the years at www.garciamitchell.com about the unscrupulous business practice being administered by Heritage Warranty Insurance of 8055 "O" Street, Lincoln, Nebraska ("Domiciled" in South Carolina) at my expense, its unsuspecting victim (customer). Those of you who have dealt with me on www.Ebay.com under user-id RobertjRico have given me a 100% Positive Feedback rating on over 1400 transactions. I ALWAYS deal fairly & honestly. That's the way to do good business. I am taking this time & effort to help you avoid the financial trap that I have fallen into with my Auto Extended Warranty from Heritage Warranty Insurance.
If your new or used car dealer offers you Warranty Insurance from Heritage Warranty Insurance, DO NOT WASTE YOUR MONEY. Save it to cover your major repair when that expense arises. Heritage Warranty Insurance might not pay for your starter or alternator, but if something major breaks, Heritage Warranty Insurance will probably pull out all the stops to dump the blame and expense of repair right back onto you. Buying insurance from Heritage Warranty Insurance will give you a false sense of security. If you give your money to Heritage Warranty Insurance, you will not have it to cover that major repair when Heritage Warranty Insurance probably lets you down. Don't let a fancy web site fool you into believing that Heritage Warranty Insurance is reputable. It is my opinion that Heritage Warranty Insurance IS NOT. I found out the hard way, and I am posting this notice to prevent you from finding out the hard way as well.
Heritage Warranty Insurance sells Extended Auto Warranties for "New, Near New, and "Previously Owned" vehicles. Heritage Warranty Insurance lists first and foremost on its list of covered items "ENGINE SYSTEM." Firstly, speak with any of their customer representatives and they will tell you that they are not allowed to give out their last names to their own customers. Why? Got me! Sounds fishy already. Hopefully, through my battle with them, Heritage Warranty Insurance will be forced to honor the warranty that you've paid for, as well as identify themselves to you, as you MUST do to them in order to attempt to do business (if you are unfortunate enough to have your vehicle covered by Heritage Warranty Insurance).
On the list of items covered under Heritage Warranty Insurance's Full "Bumper to Bumper" coverage, the most expensive item and heart of any vehicle, the ENGINE, is ON TOP of the LIST. That is why I purchased a warranty. Thankfully through the Grace of God, I can afford to maintain the smaller items that occasionally break. It is the ENGINE and TRANSMISSION that I am concerned about. As far as warranty coverage from Heritage Warranty Insurance for your vehicle's ENGINE is concerned, "FORGET ABOUT IT". If something goes wrong with your engine, Heritage Warranty will probably dump blame on you or the previous owner so as to not honor the warranty.
Here's the Scam that Heritage ran on me: Before Heritage Warranty will supposedly cover any engine work, the engine must be "Torn Down," so they can determine the cause of the problem. After Chevrolet took apart my engine, Heritage told me that the problem exists because I did not properly maintain my engine. They said that a proper schedule of Oil-Change maintenance was not performed. If you do maintain your engine as I do, and provide the receipts to prove it as I did, they have a slick answer for that too. They countered with, "It does not matter that you properly maintained your engine, our warranty does not cover Pre-Existing conditions." If I could not prove I maintained my engine, I voided the warranty. The more evidence I provided to prove that I did maintain my engine, the stronger their case for a pre-existing condition, also voiding the warranty. Either way, I was left out in the cold. To make matters worse for this victim, who shelled out my hard earned $2000 for Full Bumper to Bumper (ENGINE) Coverage, I was left with my car in the shop, engine in pieces, a useless warranty, and Heritage Warranty walking away with my money as they gave me the Cold Shoulder.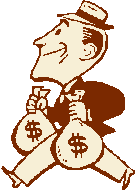 I believe that if Heritage Warranty does not make an effort to inspect a vehicle before it sells the warranty, Heritage Warranty should assume the same financial risk as I do when I pay for both the vehicle and the insurance. If I pay $2000 for Warranty Insurance & don't use it. I've paid for Peace of Mind, and I'm satisfied with that. The Warranty Insurance company makes out, as it should. If I need the Warranty Insurance to kick in, the warranty company should be there because I've paid them for it. It should be a two way street. In my situation, Heritage Warranty Insurance has treated me as an enemy, not as a customer. If there was a feedback system available, Heritage Warranty Insurance would get a Negative Feedback from this Buyer.
Unfortunately, unlike on www.Ebay.com you cannot leave feedback, positive or negative, for Heritage Warranty Insurance.
View more details of my battle at: www.networkdimension.com/heritagedenial1.htm

If you have had a bad experience with Heritage Warranty Insurance, or need more information about my painful experience with them, contact: mailto:robertjrico@optonline.net
View another Heritage Warranty Insurance complaint
Transmission: http://pages.prodigy.net/charles_s_patridge/lemon/lemon0001.pdf
A Message from Doris Brewster - drobyb@hotmail.com
I, too, am the victim of Heritage Warranty for my auto. I have been misused twice by them As a matter of fact every time, I've needed repair that was clearly under warranty, I have not gotten payment. Thank you for posting. You have my permission to post my dissatisfaction. Maybe it will help others to make a better choice. D.B.
With respect to any information found on this web site, I do not make any warranty, express or implied, including the warranties of merchantability and fitness for a particular purpose, or assume any legal liability or responsibility for the accuracy, completeness, or usefulness of any information, apparatus, product, or process disclosed, or represents that its use would not infringe privately owned rights.
I am not responsible for the contents of any off-site pages referenced. These links are provided as an information service only.
INDEMNIFICATION
User agrees to defend, indemnify, and hold harmless, myself, any contributors, any entity jointly created by them, their respective affiliates and their respective directors, officers, employees, and agents from and against all claims and expenses, including attorney's fees, arising out of the use of the on-line service by user in reference to any claim however caused and on any theory of liability, whether in contract, strict liability, or tort (including negligence).